Instant Car Jump Start Service in NYC
Do you have trouble turning on your car? Is your automobile stranded in the middle of a road with a dead battery in New York City? For a fast response, contact our Car Jump Start service in NYC.
Stuck with a Dead Car Battery in NYC?
A
re you stuck in the middle of the street and your battery is dead? Are you desperately looking for someone who can help you to get started with your car? Tired of waiting around on a cold, rainy day wishing that someone would come around and rescue you from that situation? It will happen no more! You have found a solution to your problem. This is a service for busy New Yorkers who can no longer afford to be stranded on the streets. A1 Towing & Collision is a service that will come & help you to instantly power up your car's engine. Now you don't have to wait in the rain or sleet just hoping that someone will stop by, just call our car jump start service in NYC or reach us through our website. Put yourself out of misery before it's too late!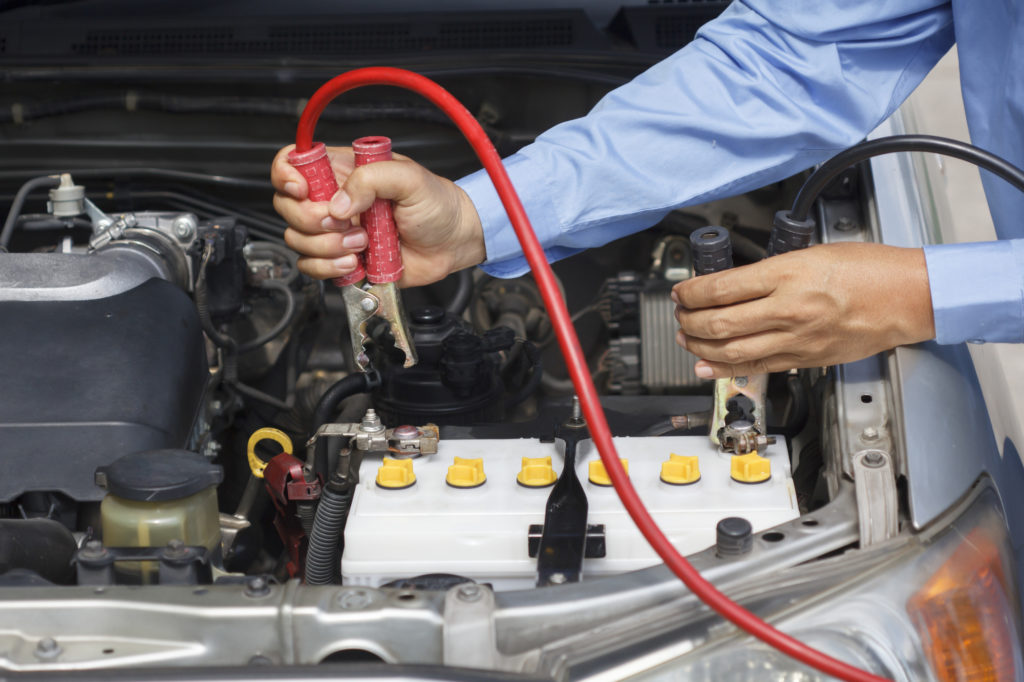 We Offer Car Jump Start Service for a Variety of Car Models
W
hen it comes to cars, you have a lot of them to choose from. We understand that different models have different electrical issues and therefore need to be treated with care. Our car jump start service in NYC knows the perfect troubleshooting tips for almost every car model in the United States. With us, you are sure to get quick solutions to your car battery related problems or electric malfunctions. When it comes to jump starting dead car batteries, we offer car jump start service for regular sedans as well as luxury vehicles such as SUVs and Mercedes Benz's. If there's a vehicle that needs attention, nothing can stop our professional technicians! No matter whether your car is an old one or a new model; we've got you covered! Just call us and we'll send one of our experts right over to you within minutes.
Ready for All Car Battery Failure Emergency Situations in NYC
Whether you've parked your car for a long time and now it won't start or you left your headlights on all night, we're here to help! Whatever the situation might be, our car jump start service in NYC has got everything covered. We provide free consultation and when it comes to helping you out in person, we do not charge you additionally. With our experts at work, you will feel that our teams went above and beyond to provide you the best assistance. Our technicians will never ask for money upfront until they are done with the job of jump starting your vehicle. Are you searching for the right professionals in the industry to handle all your car battery problems? Get in touch with us today!
Why Choose A1 Towing & Collision for Car Jump Start Service?
W
e understand that emergencies don't follow a schedule and can happen at any time, no matter how inconvenient it might be. When you need the help of our technicians right away, our teams can instantly respond to your query and come to you irrespective of the time & the place. If you're in NYC, we got you covered. We have been providing car jump start service for years and have successfully completed thousands of jobs so far without one single complaint from customers. Our technicians are licensed, experienced and trusted by a large number of drivers in NYC day after day. Whether you've run out of fuel or your car battery needs to be jumped, call us and we'll send someone to the rescue, ASAP.